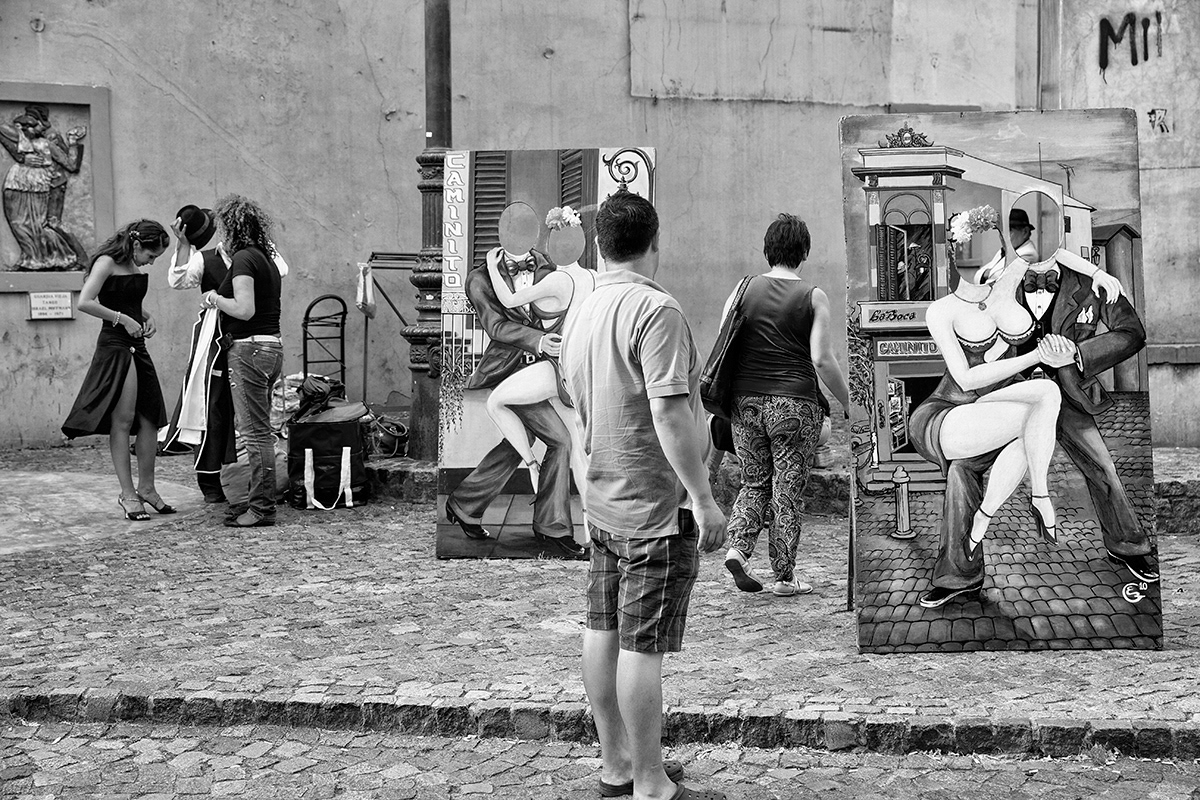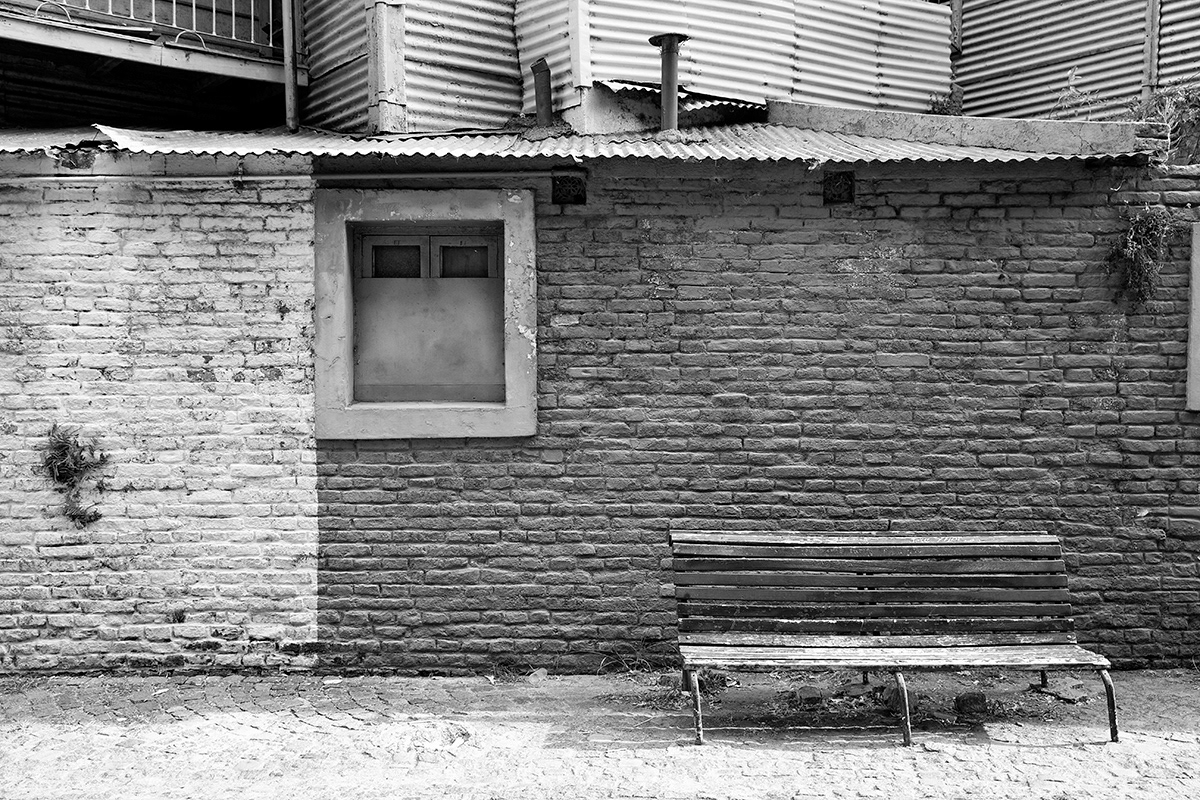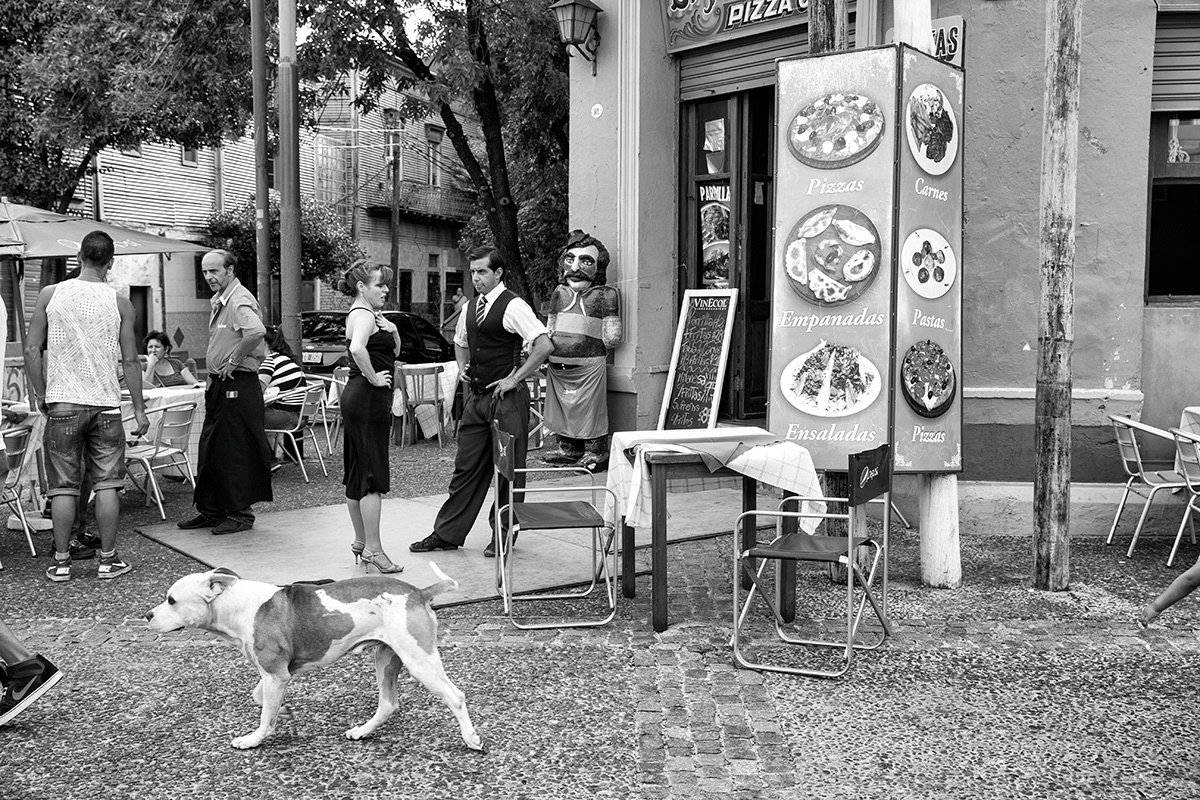 La Boca. Something magical about this place. The energy is extremely physical and palpable. There's a spark of Tango in the eyes of the locals. You don't need to be a dancer to feel a hitching in your muscles and next thing you notice your hips are rocking. 
All your senses grow alert. It's quite a turn on. For a moment you're a character in the film "Eyes wide shut". 
As soon as we entered La Boca the police warned us that we should leave before 5pm, and also that were areas where tourists should not go. You'll find police officers all over La Boca to assist you and make sure you don't go beyond the designated areas. Hide your camera, they told me. But I'm a photographer and my favourite lens is a 24-70mn… I like to interact with my subjects, that's what makes the image authentic and real. And intimate.
The idea of "danger" also contributes to the sensual energy of the place.
Professional dancers ilumine the streets. They dance and laugh and tease, despite having or not an audience. Their moves are sensual and provocative. They will invite passers by to dance. And your body responds promptly as you inevitably surrender to the environment...
It's past 6pm and we're still in La Boca.
The police is no longer patrolling the area.
Yes, it's time to leave. It's as if a thin veil has been lifted and the air got denser.
We take a taxi back to the centre. My heart didn't want to leave.
Tomorrow, "El Tigre", 1hour by train from the city centre.