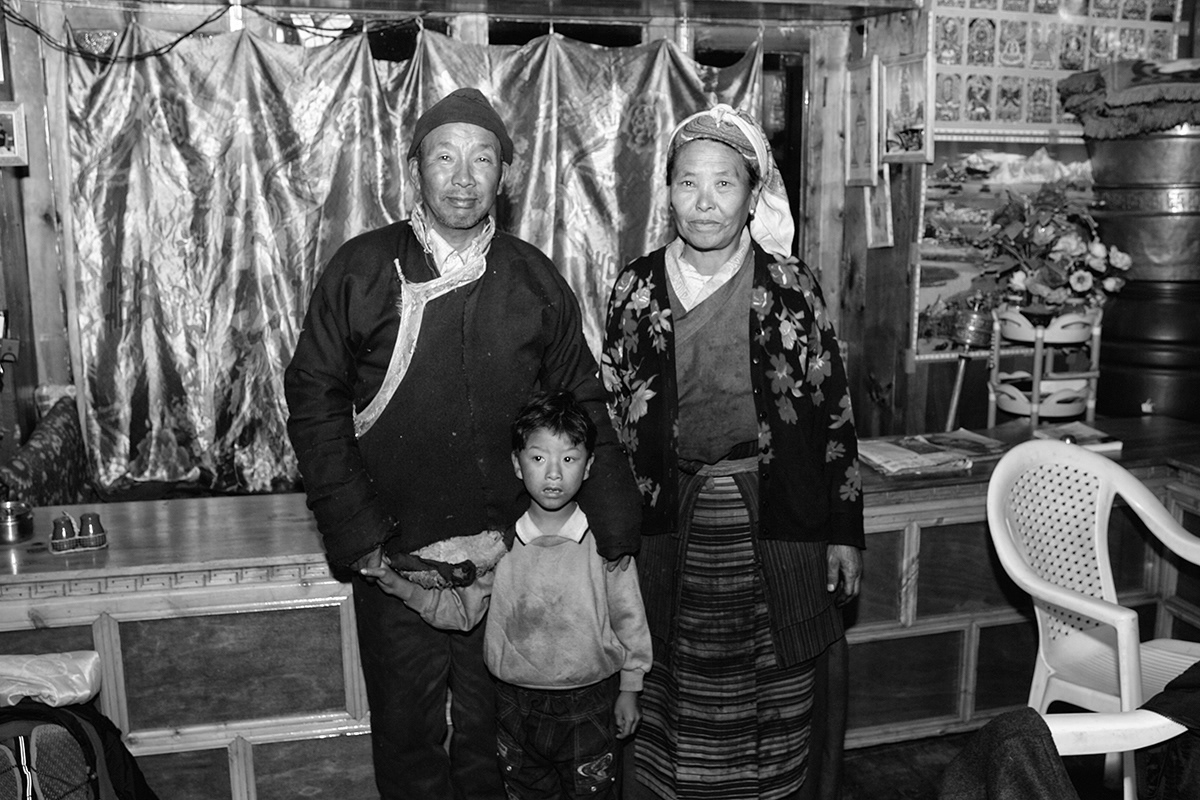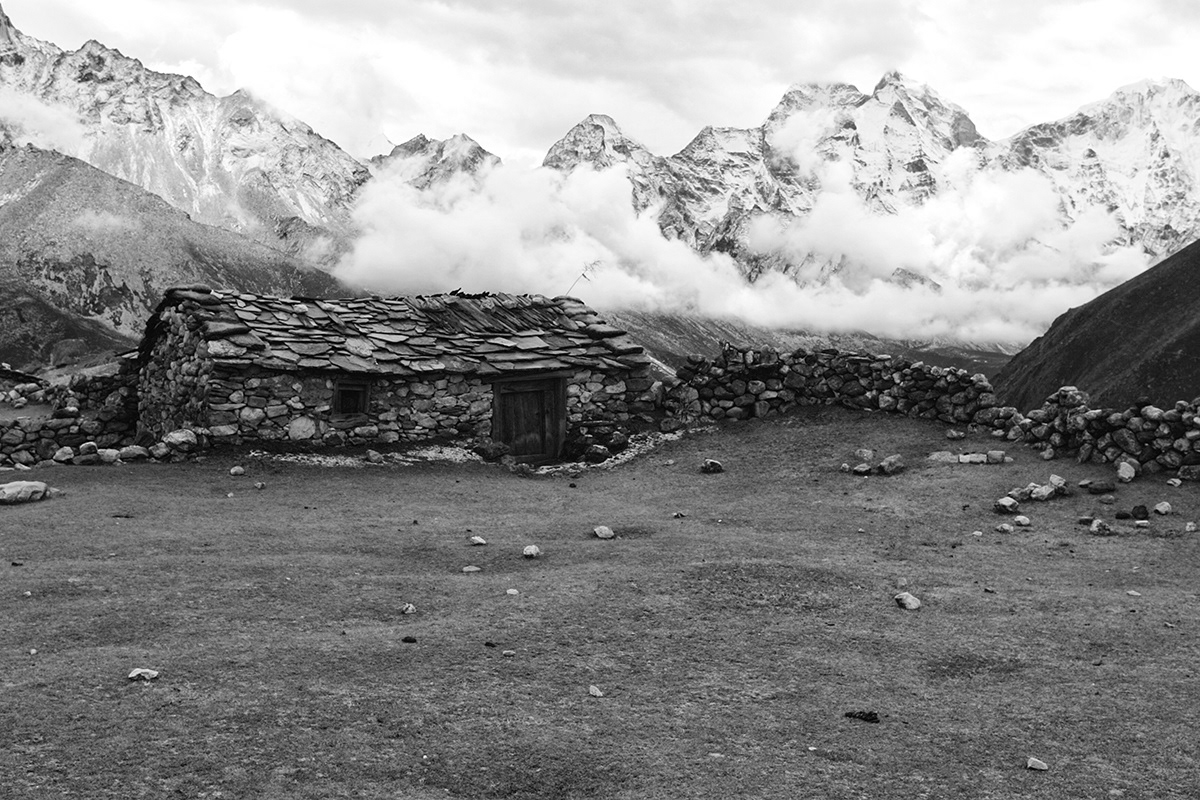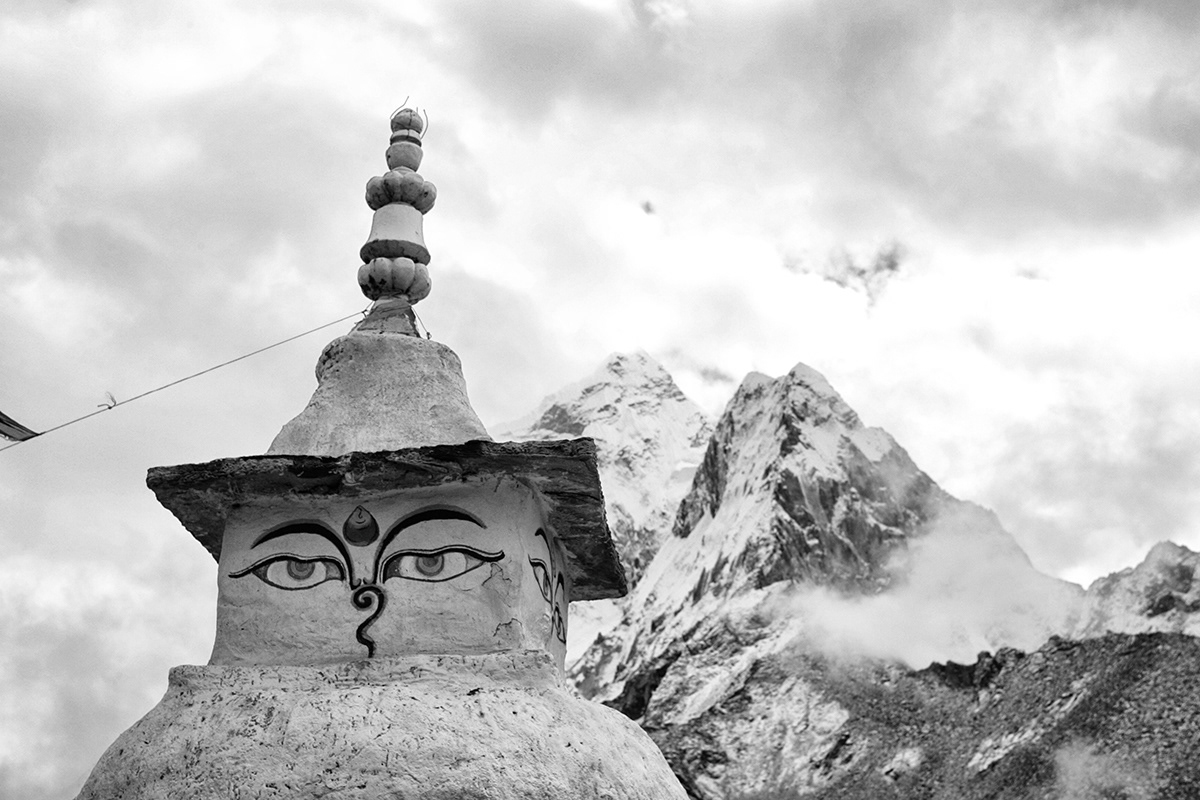 Pangboche, 3900Mt. above sea level. 
By now we've been trekking the Himalayas for about a week. 
Feeling great, no signs of fatigue despite the physical exercise - trekking an average of 10 hours/day with my 11kg rucksack. Oxygen levels have been around 90%.
The food is great, and since there's no fish in the mountains, I've been 100% vegetarian. I find the hairy Yaks very friendly and I am very grateful for their help in carrying my luggage. Probably as a token of my appreciation, my room is "wall to wall" with the stables. A slim wall made of wood separates my bed from the yaks'. It's very warm, but my sleep is not that peaceful as they often kick the wall and the thought of waking up with a yak sitting on top of me prevents me from falling asleep. 
Everything is very primitive and basic, which adds up to the beauty of the place.
The family owner of the lodge is very kind. I take several shots with their kids as they seem to have grown very fond of me. And I of them.
The next morning we went "scouting" Pangboche's surroundings as we were staying two nights at "The Ama Dablam view lodge". And that's when I found the village and… my house! I had already felt at home when I first arrived the Himalayas, a strange feeling of belonging, and finding this house was like flying back in time. I was awe struck. For a moment I couldn't feel the ground under my feet and I lost my balance. Tears of happiness were pouring down my face. Yes, I knew every stone used to build the walls of the house. And as I got closer I remembered the middle aged man that once inhabited it. It was pretty lonely then. Still is.
The small yard with yaks and goats in front of the house… The big mountains at the back to protect from the wind…  
In my dreams I often return to that house.
A quote from the IV Century BC chinese philosopher Zhuangzi has accompanied me since high school: 
"I dreamed I was a butterfly, flitting around in the sky; then I awoke. Now I wonder: Am I a man who dreamt of being a butterfly, or am I a butterfly dreaming that I am a man?"
Next stop, Everest Camp Base 1, at 5000Mt.