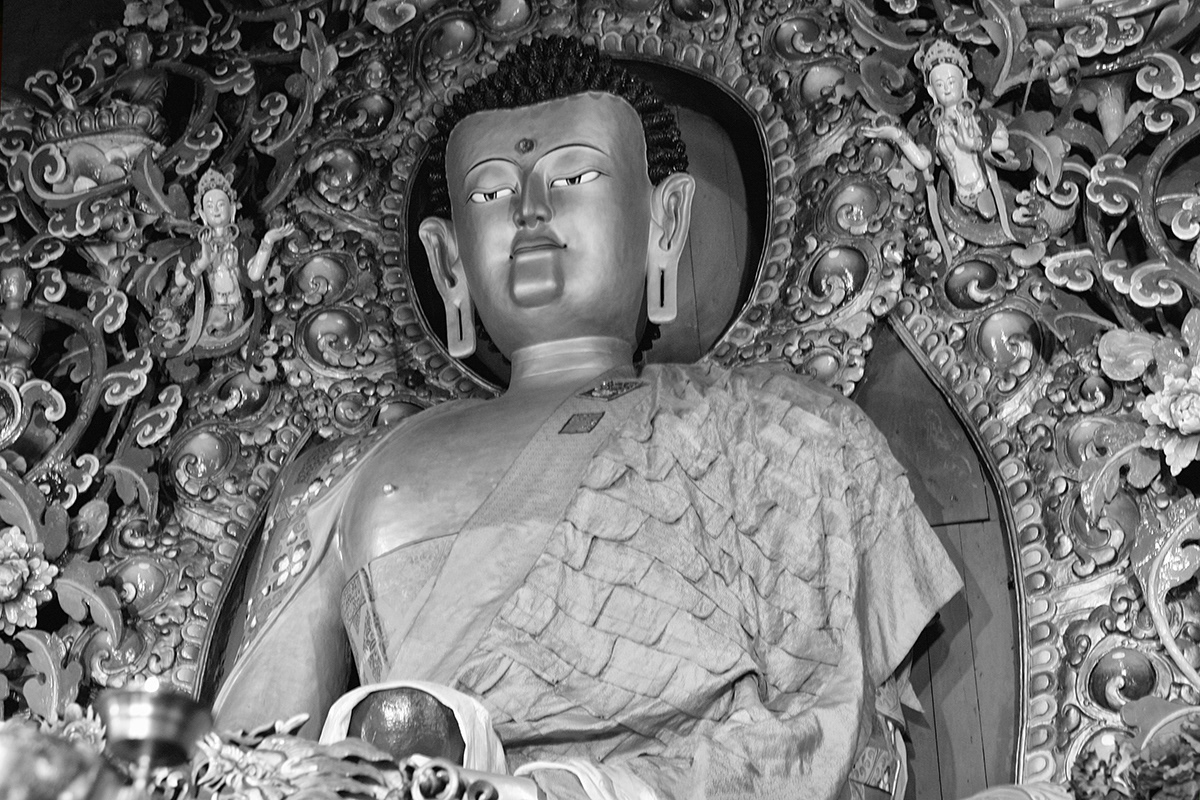 Lukla-Namche-Pangboche, Tengboche, Dingboche …
The idea is to slowly circle the mountains to get accustomed to the higher altitudes. 
Our guide is the experienced trekker João Garcia, who checks the levels of oxygen of every single member of the group both prior to departure and on arrival, to make sure everybody is ok to keep climbing. The higher we get the thiner the air. We set off at day break and walk some 10 to 12 hours per day, roughly around 20 to 30 kilometres.
The landscapes are breathtaking. The group moves in silence, each with his own thoughts.
I don't keep up with the group as I'm shooting as we go. The sherpa guide walks with me. 
"Zaon bistari bistari", he tells me. Walk slowly. 
Here and there we stop and while I'm shooting he shares with me his stories about the mountains, his people, their beliefs, religion, folclore. At a certain point he asks me to carry seven stones. 
- I can help you with your rucksack, he offers.
Each stone carries an intention. The purpose of carrying a stone is to let go of the weight we unconsciously carry. To forgive ourselves for bad actions or sins. The stones can also carry wishes. This physical effort opens the gates to other realms, to higher states of consciousness. You put one stone on an already existing pile. Each pile sums 7 stones in total. You'll have to find a pile with less than 7 stones or leave a stone to start building a new pile. 
The perfection of the being. Each stone represents a bit of the identification with the person, that you have to let go - "chunks of personhood" that no longer serve you. 
Thank you, I tell my sherpa friend. It was a blessing to have met you. 
Namaste, the god in me salutes the god in you. And we both laugh.  
I'm particularly fascinated with the prayer flags. Manmade rainbows, singing silent prayers carried away by the wind as the breeze brushes the text and releases the words. And to my greatest astonishment, it is visible! A matrix of transparent white lines with prayers written in what I take to be sanskrit, tint the sky.
So much gratitude. Thank you! With every step I take, with every stone I carry and leave on a pile, I am rising in love, in a deep, magical and silent way.