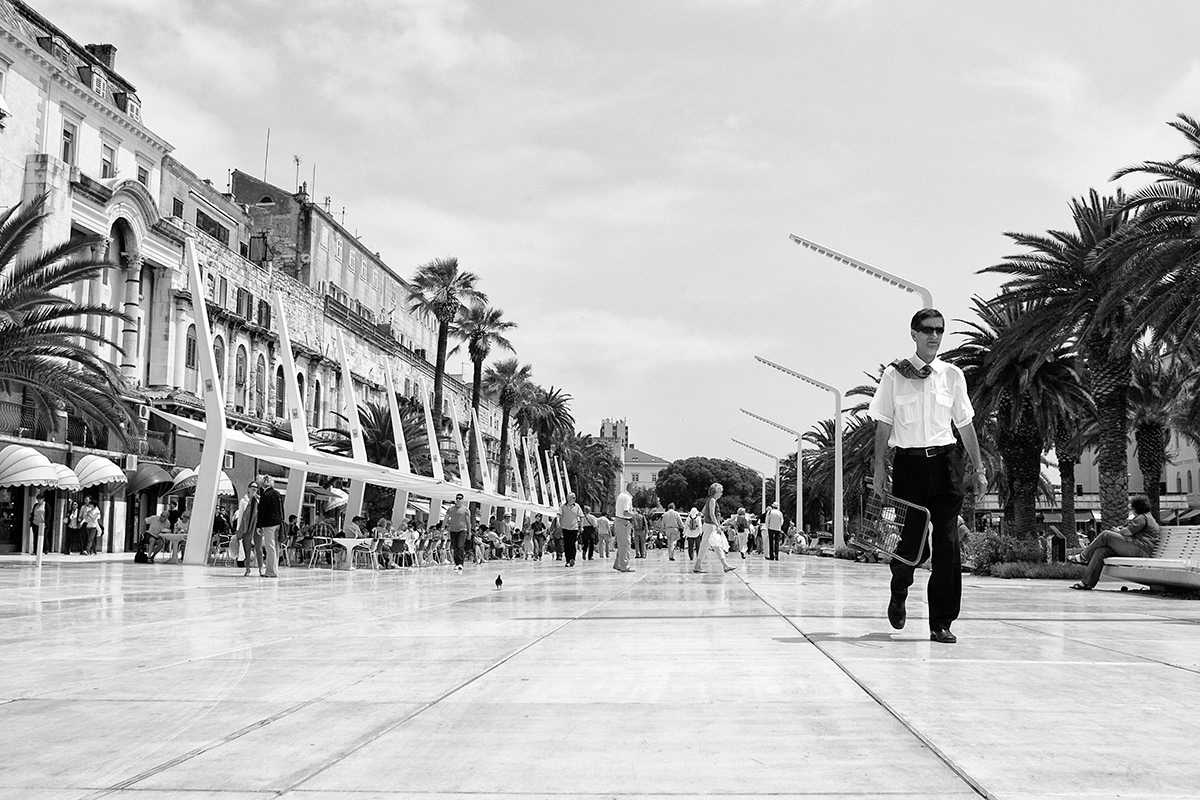 Split.
I woke up to the sound of a radio playing opera. I opened my window. The trash man was pushing a cart, picking up whatever was left from the night before, swiping the road. On top of the cart, the radio. What a beautiful image. The day was about to break… 
I took the day to roam around the city. No other purpose than feeling its life, the people, the whispers on the walls (yes, even the walls have stories to tell - if only we took the time to listen to them…)
Split is Djana's city, I couldn't ask for a better guide to show me around.
And so I spent a total of 5 amazing days in Split, having fun, breathing culture, visiting museums, bars, long walks…